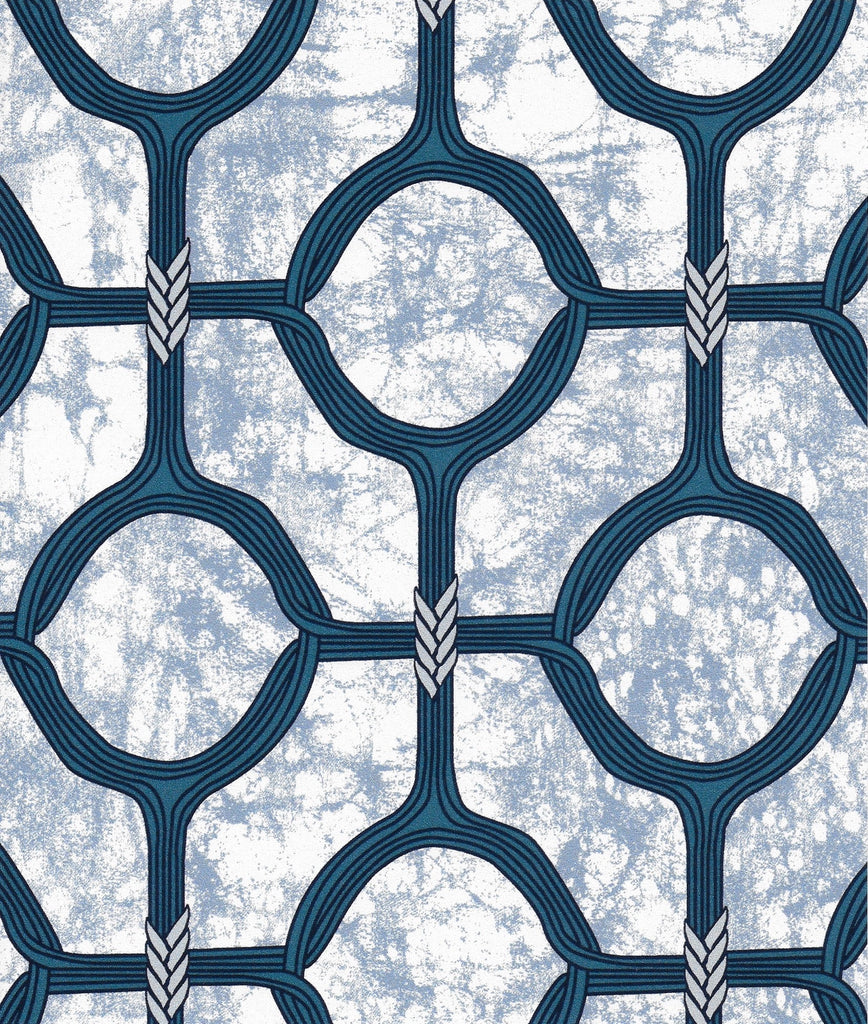 Eko Eclipse Collection
Ojo Blue Wallpaper
£129.00
Inject a sense of African luxury into your home with the blue OJO Wallpaper from Eva Sonaike's Eko Eclipse collection featuring an eye-catching yellow circular grid design on a blue batik background.
Inspired by geometric patterns of the open verandas in tropical settings, this beautiful yellow OJO Wallpaper will add instant character to any home.
MADE TO ORDER WITHIN 4 WEEKS
Additional Information
• Made in the UK
• Roll Size: 52cm width, 10.5m length
• Method - Paste the wall
• Easier to hang and strip than conventional wallpaper
• Made to complement our fabric collections
• Paste: We recommend a premium quality tub adhesive, or an equivalent good quality, solvent-free, fungicide protected, light grade adhesive should be used.
To fully appreciate how our luxury wallpapers will work in your home, we always recommend ordering samples to see the true colour and scale, before placing your order of wallpaper rolls.
Every effort is made to ensure that the products supplied correspond as closely as possible to samples or images shown in our pattern books, swatches, brochures and website, however, variations in colour between batches may occur from time to time during normal manufacturing processes.