Check out our blog for some colourful interior inspiration & the latest in African design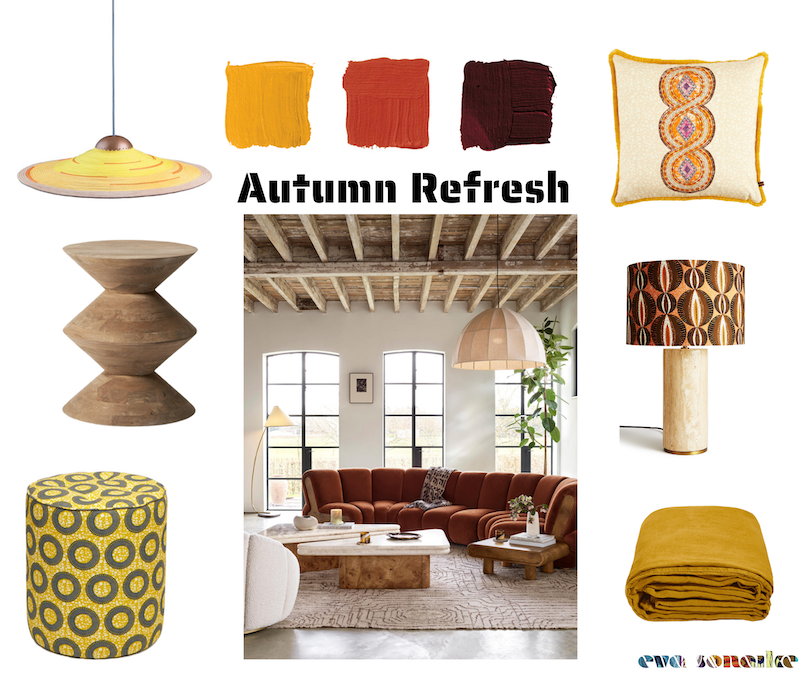 Here at Eva Sonaike, we embrace the changing seasons by exploring innovative ways to play with pattern, texture, colour, and contrast to create a unique and inviting atmosphere this autumn.
What our customers say
What a lovely company to deal with. Totally professional and the creative head behind the brand, Eva Sonaike, is just fizzing with inspiring colour combos, design ideas and helpful suggestions.
A. Smith
I was really impressed by the breadth of design options and the beautiful colour options. My cushions look beautiful on my sofa. So much so, I went back and bought three more. The full range offers something really different and I'm going to get one of the new rugs for my bedroom.
P. Garr
I was impressed by the personalised service I received from Eva Sonaike, from tips on home design to thanking me for placing my order and emails which updated me on progress towards delivering. I even got my fabric a few days earlier than had originally been indicated.
Y. Kode