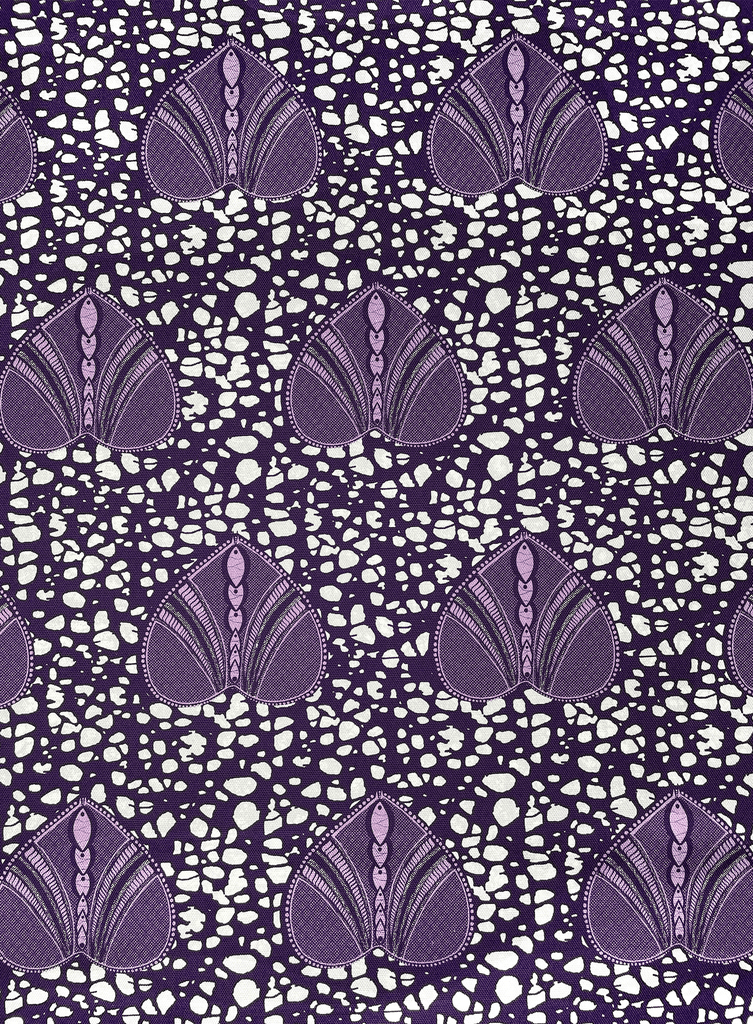 Aburi Collection
Okan Fabric Purple
$128.00
The purple Okan fabric by Eva Sonaike is inspired by the bleeding heart flower native to eastern Asia. It features a rich purple flower petal on a dark purple dotted background.
All our interior fabrics are digitally printed and come in 100% cotton Half Panama (suitable for upholstery) or Twill (suitable for blinds and curtaining), as well as in our waterproof and UV protected polyester Twill. 
Sold by the meter. Quantity 1 = 1 meter
MADE TO ORDER WITHIN 15-18 WORKING DAYS
Additional Information
• 100% cotton (Half Panama & Twill), 100% Polyester (Outdoor Twill, Crib 5)
• All our fabrics are made in UK
• Usage - Upholstery and drapery
• Made to complement our wallpaper, cushions and furnishings
• Dry clean recommended
• Rub test - 40,000 (Half Panama Cotton), 50,000 Outdoor Twill
All our fabric is digitally printed in the United Kingdom and may contain irregularities inherent to the digital process. No guarantee against dye lot variation.
To fully appreciate how our luxury fabrics and wallpapers will work in your home, we always recommend ordering samples to see the true colour and scale, before placing your order of metres. Our sample swatches are intended as a colour and texture sample only and may not show the full design.
There is a chance of a small shrinkage when printing onto naturally formed cotton, it is due to the nature of the cotton and out of our control.