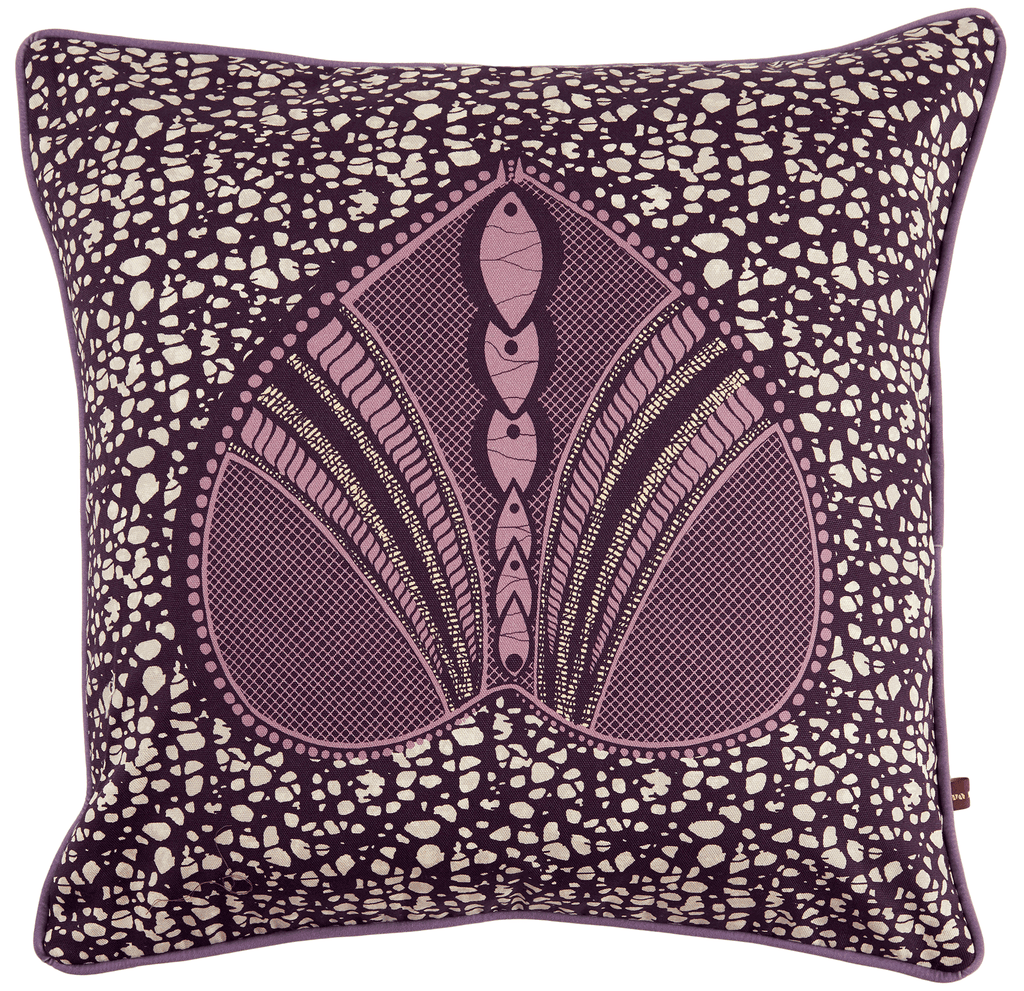 Aburi Collection
OKAN Cushion Purple
£79.00 £79.00
This beautiful Okan cushion designed by Eva Sonaike will add a touch of African luxury to your home.
Inspired by the Aburi Botanical Gardens in Ghana, the rich purple petal design on a batik is perfect for bringing a splash of colour to your interior.
The cushion comes filled with a luxurious duck feather pad for a sumptuously plump finish and with its purple batik velvet backing, looks fabulous combined with co-ordinating cushions from our collection. All our cushions are made in England, and emphasis is placed on hand finishing, distinct designs and high-quality manufacturing.
Additional Information
Luxurious printed 100% cotton front
Plain velvet backing with matching, handmade velvet piping
Includes feather-filled cushion pad (50x50cm)
Concealed zip fastening
Dry clean only
Handmade in the United Kingdom
THIS CUSHION IS DIGITALLY PRINTED AND MAY CONTAIN IRREGULARITIES INHERENT TO THE DIGITAL PROCESS.
NO GUARANTEE AGAINST DYE LOT VARIATION